Aluminum Window without Nailing Fin Installing Instruction
Product No.:2020102315536
How to install aluminum window without nailing fins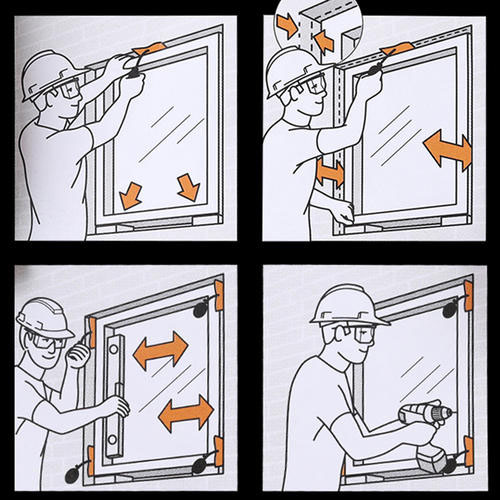 Our manufacture of aluminum window is not configurated with nailing fins for the installation purpose. Driving fasterners through the window frame and into the building frame is the method to install.
1) Make sure the rough opening will be 1/2" wider and higher than the aluminum window, so there should be enough space to adjust during installation process. And it is also important to check the sill plate to ensure it is level. If sill is not level make correction at this time.
2) Remove the operable sashes and make them closed and locked. Place temporary wood shims for the gap between the vertical aluminum main frame and jamb of the window opening.
3) Secure the aluminum window main frame with the opening by screw firmly and fill the gap by expanding foam.
4) Install the insulated glass for the fix window and operable sash through the hardware such as hinge and operator etc. Snap the decorative covering plate and bead around the glass for the aesthetic purpose
5) Keep the perimeter of aluminum window sealed to prevent water and air infiltration.
Contact Us
Mobile: +86-18750258798

E-mail: [email protected]

QQ: 2871883861

Add: Unit 825-827 Kaisheng International Hailian District Shuitou Town Nanan Quanzhou City Fujian Province China